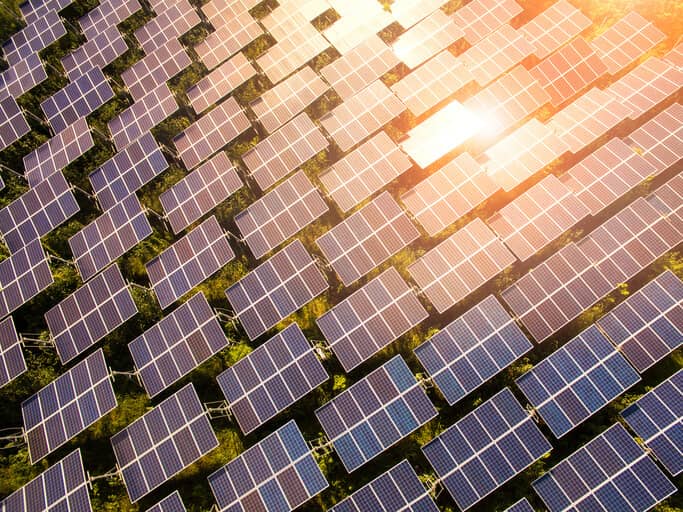 In the second quarter of this year, the U.S. solar industry installed 2,387 MW of solar photovoltaics – representing the largest total in a second quarter to date, according to GTM Research and the Solar Energy Industries Association's (SEIA) latest U.S. Solar Market Insight Report.
Moreover, the report says, this number tops the first quarter's total and represents an 8% year-over-year gain. Comparatively, the U.S. installed 2,044 MW of capacity in Q1.
"This report shows once again that solar is on the rise and will continue to add to its share of electricity generation," states Abigail Ross Hopper, SEIA's president and CEO. "Last year, solar companies added jobs 17 times faster than the rest of the economy and increased our GDP by billions of dollars. We are going to continue to fight for policies that allow the industry to continue this phenomenal growth."
Notably, all three U.S. solar market segments – commercial, residential and utility-scale – experienced quarter-over-quarter growth in Q2. The non-residential and utility-scale market segments also posted year-over-year growth.
Remarkably, the non-residential market, which boasted 437 MW of installations, grew 31% year-over-year. GTM Research and SEIA say that was driven in large part by favorable time-of-use rates in California; expiring incentives in Massachusetts; and a record-breaking quarter in New York, where several remote, net-metered projects were completed.
States in the top 10 for additions in Q2 were longtime solar leaders such as Arizona, Nevada and North Carolina, as well as surprises like Minnesota and Mississippi, which had the fifth and ninth largest markets in the quarter, respectively. Texas, which is projected to be the second largest over the next five years, had its strongest quarter ever: It added 378 MW in Q2, placing it second among states in the quarter.
The utility-scale segment represented 58% of the PV capacity installed in the quarter. In fact, Q2 marked the seventh straight quarter in which the U.S. added more than 1 GW of utility-scale solar.
In addition, 563 MW of residential solar PV was installed in the U.S. in the second quarter of the year. Though this is a slight uptick over the first quarter, it represents a 17% decline year-over-year, the report points out.
"Slowdown in residential solar is largely a function of national installers scaling back operations in major state markets as they prioritize profitability over growth," explains Austin Perea, a solar analyst at GTM Research. "While California was the first major market to exhibit signs of slowdown in Q1, many major Northeast markets began to feel the impact of national installer pull-back in Q2, despite a stable policy environment and strong market fundamentals."
The report forecasts that the solar industry will add 12.4 GW of new capacity this year – down slightly from GTM Research's previous forecast of 12.6 GW.
Importantly, the report does not change its forecast that the American solar industry will triple in cumulative capacity over the next five years. However, trade relief, which is being considered by the U.S. International Trade Commission, could radically affect the solar outlook and "would result in a substantial downside revision to our forecast for all three segments," the analysis says.
In a June report, GTM Research said the requested floor price, if approved, would cut cumulative demand in half over the next five years. SEIA says the petition could cause the solar industry to shed 88,000 jobs just in 2018.
Last year, U.S. solar companies added 51,000 workers.
Other findings of the report include as follows:
• Through the first half of 2017, 22% of all new electric capacity brought online in the U.S. came from solar, ranking second over that time period to natural gas;
• The residential sector grew 1% quarter-over-quarter;
• Voluntary procurement has emerged as the primary driver of new utility PV procurement, accounting for 59% of new procurement through H1 2017; and
• Installed system prices remain low across all market segments, with fixed-tilt utility-scale systems remaining under the $1/W barrier for the second consecutive quarter.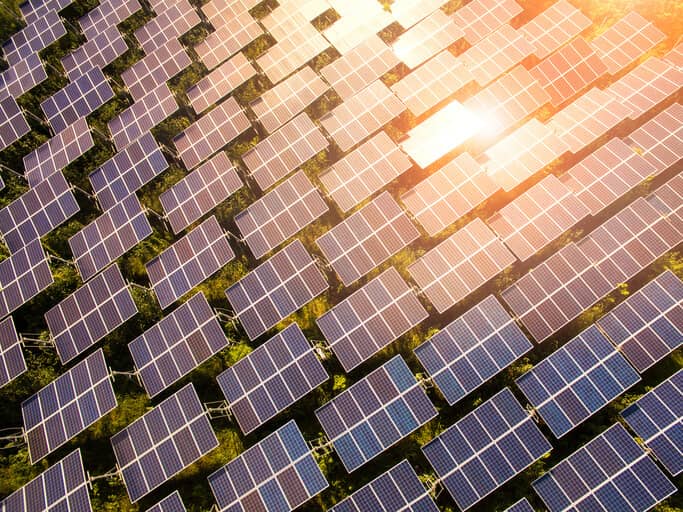 Source: Solar Industry Magazine  solarindustrymag.com
2 mins read
By:  Posted by  Betsy Lillian  –
LINK:  https://solarindustrymag.com/u-s-solar-market-sees-biggest-second-quarter-ever