Smart Columbus isn't waiting to find out. Last month, the public-private transportation initiative launched a program with 40 of the region's largest employers to reduce the rate of single-person commuting and encourage electric vehicle ownership.
"We need to start now, changing (habits) and embracing more alternative transportation options," said Jordan Davis, Smart Cities director at the Columbus Partnership.
"We want to put it into action. This is a way the private sector can walk side by side with the city."
The challenge to adopt electric and drive less aims to include 100 employers over the next two years; it started with the 40 Partnership members, representing a combined 30 percent of the Central Ohio workforce.
"For Columbus to become a world-class logistics leader, there needs to be support from the private-corporate sector, and we are happy to be a part of it," said Jen Bowden, director of community investment for Dublin-based IGS Energy.
"We support the Smart Columbus vision of leveraging technology to help all residents to move more easily and to access opportunity," she said via email. "We also see it an opportunity to get close to innovation and thought leaders that will add value to IGS as a company."
Smart Columbus has set specific goals for its commuting diet by 2020:
10 percent decrease in single-occupant commuter traffic.
3,600 electric vehicles, or 1.8 percent of cars sold in Central Ohio, including 500 vehicles in company fleets.
Electric vehicle charging stations at every corporate campus, ideally at 2 percent of the site's parking spaces.
50 corporate executives driving electric vehicles.
50 companies offering transit or other transportation modes as benefits.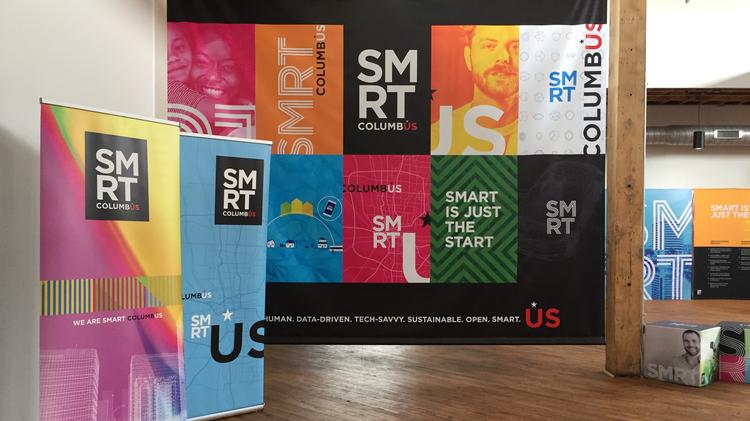 Smart Columbus is a public-private partnership funded by $50 million in grants and at…