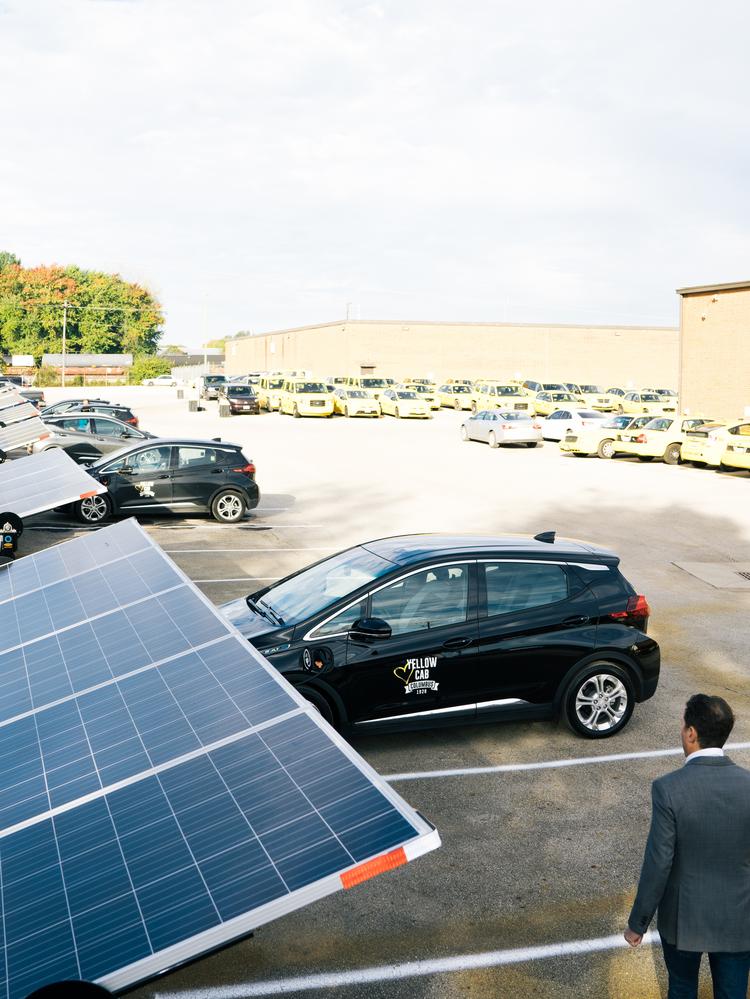 Individual rideshare drivers for services including Uber and Lyft can apply for $3,000 grants toward an electric vehicle under expansion of a Smart Columbus program that had been open only to larger fleets.
The public-private initiative on Tuesday announced a new round of $90,000 in incentives for 30 vehicles, funded by the $10 million Paul G. Allen Philanthropies grant toward reducing greenhouse gas emissions that was part of the Smart City Challenge win.
Drivers can apply online for the grant for EVs purchased today through April 15. The program is open to state-registered transportation network companies and their drivers, van or limo commuter services and taxi operators. Only fully electric vehicles qualify,
The first $1,500 rebate is issued only after the vehicle has been documented as transporting paying passengers at least 5,000 miles, and the second half after reaching 10,000 miles, all during the first year of ownership
"Ridesharing services have given our residents a new mobility option and created a new, flexible employment option for drivers in our region.," Michael Stevens, the city's chief innovation officer, said in a statement. "This is also an opportunity to demonstrate that electric vehicles are an attractive option for high-mileage drivers, including ridesharing and taxi drivers."
The first 10 rebates were awarded in July to Yellow Cab of Columbus, where the new Chevy Bolts have been a hit with drivers who lease the vehicles daily and without gasoline costs, which means they can keep more of their fares. Yellow Cab charges the vehicles with solar stations from DC Solar.
Nonprofit Clean Fuels Ohio is administering the program for Smart Columbus.
Other grants have gone toward installing EV charging stations, and a parallel AEP Ohio program is using a surcharge to install 375 public stations throughout its service area.
One of the Smart Columbus goals is to boost consumer adoption of electric vehicles to 1.8 percent of the market in 2020, from a minuscule 0.4 percent in 2015. In June, July and August of this year, electrics were 1.1 percent to 1.3 percent of sales in the seven Central Ohio counties, including 0.08 percent that are battery-only EVs.
A separate initiative is halfway to a goal to 300 governmental fleet vehicles throughout the region by 2020.
There were just more than 4,400 all-electric vehicles statewide as of August – more than half of them purchased since the beginning of 2017, according to the Alliance of Automobile Manufacturers. (That's sales of battery-powered or fuel-cell vehicles.)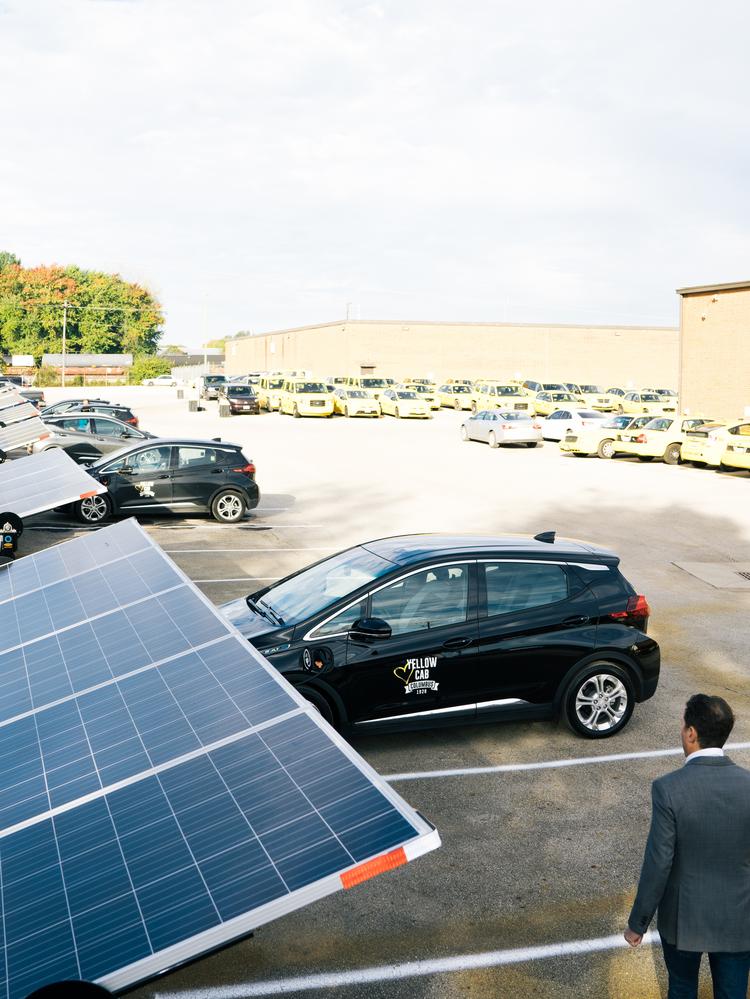 Source: Columbus Business First
By:  Carrie Ghose – Staff reporter, Columbus Business First
Nov 20, 2018, 2:53pm EST Updated Nov 20, 2018, 3:01pm
LINK: https://www.bizjournals.com/columbus/news/2018/11/20/smart-columbus-offering-3k-ev-rebates-to-taxis.html?anaRSS&sarticle_search