If speaking loudly about his conservatism over coffee at the Free Speech Movement Cafe caused Backer any apprehension, he hid it well. Backer's grin seemed tailor-made for a toothpaste commercial, and every strand on his blond head remained unruffled.
Backer is the founder of the American Conservation Coalition, a group of youngsters who aim to give conservatives an environmental vision to rally around. He runs it while attending college at the University of Washington. It's a crucial moment for organizations like this: The Trumpian Republican party is in the messy stage of metamorphosis where the caterpillar turns to goo before reassembling. Many uncertain Republicans are looking to younger people to tell them what's coming. Conservation is what's coming, said Backer.
There's a reason that Backer was so comfortable at Berkeley while saying things like "I see myself as a Mitt Romney conservative." He's spent the last decade expressing unpopular opinions. While growing up in Wisconsin, Backer declared himself a conservative at the age of 10, and was soon scrapping with his teachers over Governor Scott Walker, then in the middle of a battle with with teachers' unions. An article he wrote about these classroom clashes got him an invitation to speak at the Conservative Political Action Conference (better known as CPAC), which, in turn, launched him into the constellation of conservative rising stars. He found they weren't much like the old guard.
"I would bump into the other young people at CPAC and these other meetings, and they all had a couple things in common: None of them really wanted to talk about gay marriage," Backer said, "and they all really cared about the environment."
Republicans used to lead on conservation. Think of Teddy Roosevelt a century ago, or even Richard Nixon, the greenest president ever, according to Greenpeace and the Union of Concerned Scientists. "How did that get lost? Why didn't the conservative movement focus on the environment," Backer asked.
This idea that Republicans could find a new North Star in conservation is spreading. Backer's coalition has 32 people organizing across 21 states, and 38 of the 50 state College Republican chairs have signed on to his organization's vision. Backer is talking with people at the Republican National Committee in hopes of changing the party's platform and collaborating with several Republican campaigns around the country. In just the past year, he's been to Trump's White House, the Department of the Interior, and the EPA to talk with officials about how best to promote a conservative environmental agenda.
That agenda involves a lot of discussion about innovation and clean energy, but unlike the Students for Carbon Dividends, another conservative group, the American Conservation Coalition rejects big government solutions for climate change. It's just too polarizing, Backer said.
"If you try to talk about climate change you are going to lose 80 percent of conservatives," he said, "because when they think of climate change they think of the far left, and Al Gore, who they hate."
Backer once supported a carbon tax, but the American Conservation Coalition has been strictly neutral on that policy. Still, Backer's flirtation with the idea was enough to garner a rebuke from anti-tax absolutist Grover Norquist, on Twitter.
So far, Backer's efforts on conservation have drawn ire and praise from the right and a shrug from the left. The protesters who had promised to shut him down on Twitter didn't show up at his talk in Berkeley last week. But when conference attendees heard that the next panel was just a bunch of conservatives talking about climate change, half the room stood up and walked out.
grist.org
By Nathanael Johnson on Apr 24, 2018
LINK:  https://grist.org/article/meet-the-20-year-old-republican-with-an-environmental-agenda/
+++++++++++++++++
a review by 
How liberal environmental activists infiltrated CPAC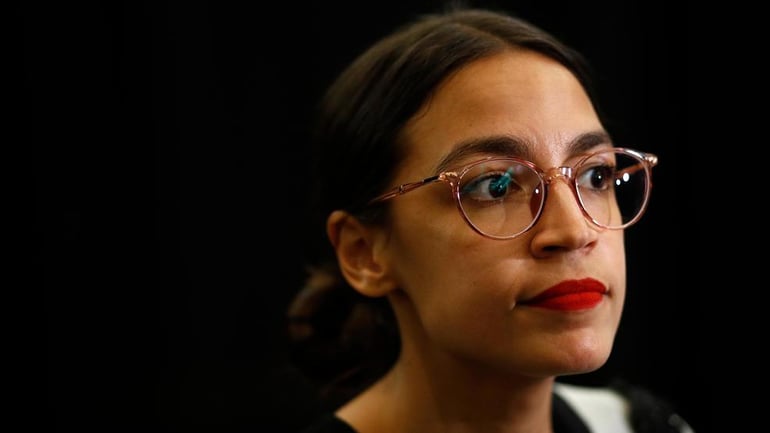 Young conservatives who are attuned to the high costs of the Green New Deal and acquainted with updated research that debunks climate alarmism need to step up their game. Otherwise, they could lose out to a sly marketing campaign backed by well-funded, left-wing environmentalists that is targeting their age group.
That was evident during the Conservative Political Action Conference, which ran Feb. 27 through March 2. Throughout the conference, an organization called the American Conservation Coalition marketed itself as a conservative group with fresh ideas on environmental policy. In reality, the American Conservation Coalition is part of a larger left-leaning network that has a history of favoring intrusive, big government policies such as the carbon tax. While coalition members are free to advocate for their preferred policy positions, their claim to conservatism should not go unchallenged.
Here is how they advertised their "Conservation Happy Hour" at CPAC on Facebook :
"This event aims to bring right-of-center advocates, wonks, and lawmakers together over our shared goals of environmental and economically-friendly conservation and protecting our environment. ACC was founded in June 2017 by a group of conservative millennials who saw a gap in the conservative movement when it came to the environment, growing to become the premier right-of-center organization for environmental advocacy. ACC now has a presence on over 90 college campuses, helping to educate and empower conservatives on environmental issues."
But let's take a harder look at what is really standing behind this self-described coalition of young conservative environmentalists. ACC is a Wisconsin-based group founded by Benjamin Backer, a student at the University of Washington, to push environmental activism in the Republican Party.
Over time, ACC has sought to scrub and delete initial references detailing its relationship with allied organizations. For example, prior to August 2018, ACC's website said it was attached to a coalition of environmental advocacy groups that included the left-leaning Citizens' Climate Lobby, Citizens for Responsible Energy Solutions, and the Ohio Environmental Council Action Fund, according to Influence Watch, a project of the Capital Research Center. Notably, it was also in August 2018 that ACC published a blog post headlined " Let's Stay Away from the Carbon Tax Debate." ACC has also identified itself with other groups such as R Street Institute and ConservAmerica where conservatives push for left-of-center energy policies such as a carbon tax.
While ACC has been coy about what its actual stance is on a carbon tax, young conservatives can follow the money between ACC's founding coalition and its donors to learn more about its agenda. R Street, for instance, receives grants from the Energy Foundation, a left-leaning, "pass-through," charitable foundation that funds environmental activism, and the George Soros-backed Open Society Foundations. There is also the OEC Action Fund, which receives grants from the Joyce Foundation, the Energy Foundation, and the Rockefeller Family Fund.
Another dead giveaway that can be found at Influence Watch comes from Conservatives for Environmental Reform, a 527 PAC affiliate of ACC that was also founded by Backer and is on record expressing support for a carbon price scheme that was advanced through a group called Advocates for a Carbon Tax Now in Washington State.
While organizations like R Street
tout the carbon tax
as a potential alternative to environmental regulations, the political class, being what it is, would never make the swap and would instead stick the citizenry with a new tax on top of existing regulations. Moreover,
a study
released last year through the Institute for Energy Research, a Washington, D.C.-based group that supports free market policies, finds that a carbon tax would do nothing for the environment while undermining the economy and burdening businesses and families with higher costs.
Put simply, a carbon tax is not a conservative proposal.
ACC, and its partners, are hardly alone in claiming the mantle of conservatism despite supporting policies that would expand government control over energy policy. The Conservative Energy Network was founded in 2016 to support state-based "conservative clean energy" groups. The network's members include Conservatives for Clean Energy, the Michigan Conservative Energy Forum, and the Western Way, to name just a few.
But should a network that receives funding from the Rockefeller Brothers Fund ever be described as conservative? Between 2017 and 2018, the Rockefeller Brothers Fund donated almost $190,000 to the network to support climate change initiatives under the guise of sustainable development. Keep in mind the Rockefeller Brothers Fund has supported coordinated legal attacks against American energy companies and was a major funder of the #ExxonKnew campaign, which claims Exxon Mobil mislead the public on climate change. The Rockefeller Brothers Fund has also has provided extensive funding for Matt Pawa's Global Warming Legal Action Project through the Civil Society Institute since 2004. Pawa is an environmental attorney who sits at the epicenter of global warming lawsuits that are not exactly an exercise in conservatism.
So if you're a college-age student receiving invitations from environmentalists who show up at CPAC and other right-of-center venues, be sure to ask some hard questions about where they get their funding and how their proposals affect the size of government.
LINK:  read:https://www.washingtonexaminer.com/opinion/how-liberal-environmental-activists-infiltrated-cpac